The NG Studio team is based in Toronto, Ontario, and has captured wonderful memories and moments since 2010. Toronto's finest photographers, videographers, editors and storytellers are devoted to crafting your memories with love. Allow our creativity and passion to take the stress out of  your big day. We will create breathtaking imagery while you enjoy your celebration. Together we will preserve your memories for a lifetime! 
Our team is expansive and multicultural, encompassing fifteen detail oriented specialists. We have travelled throughout North America, Asia, and Europe for our clients. We treat every couple as part of our family and employ our talent and passion to create your memories with love.
Our passionate creative team specializes in caputring and retelling your story in an authenic, personalized and professional manner.
We handpick the perfect team to compilment your personality and style. We work tirelessly to make your vision a reality.
We ensure that every photo and video frame is composed to tell your story – true to your memory.
NG Studio composed of professional and talented wedding photographers and videographers. We not only document your special day, but are focused on telling your story in the most compelling way possible. We capture all of the important moments of your wedding day, and transform them into ever lasting memories.
We have served our wedding clients for over ten years, and continuously won the Consumers Choice Award for Toronto Wedding Photography and Videography. The Consumer Choice Award is not selected by a panel of judges but chosen by consumers. Hence, we promise to continue the tradition of offering memorable wedding videography and photography services at an amazing value.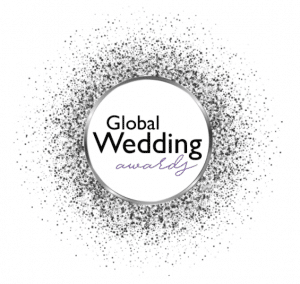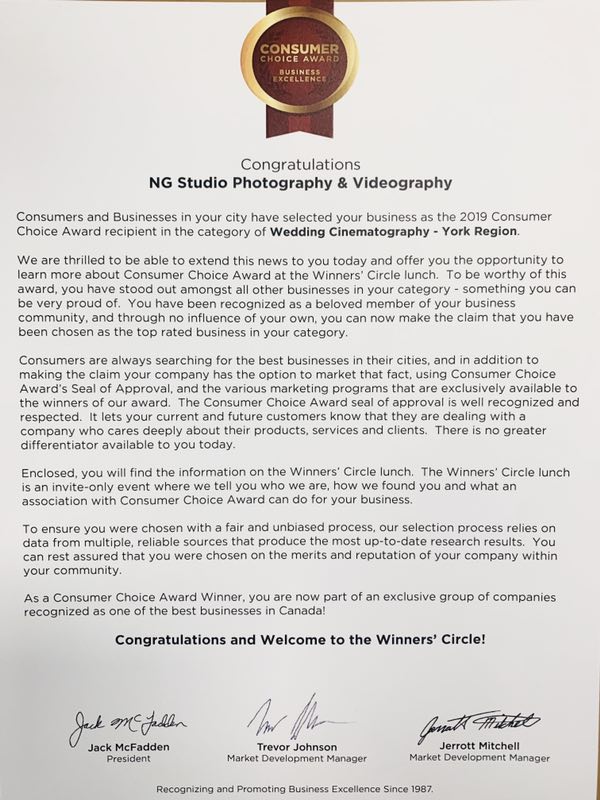 "We would like to thank NG studio for the amazing work they did to both shoot and edit our wedding video. We are delighted with the final result and have already recommended you to friends. We also feel that we received excellent value, especially considering how many hours you devoted to the project. Please feel free to give our phone number to any potential clients."
"
Thank you so much NG Studio for making our wedding day so special! The photographs and videos for our wedding turned out beautiful. What an amazing job you did for our wedding! We are very grateful for all of your hard work and fantastic service. We will have many memories to look back on for a life-time with the help of you!
!"
We love meeting new people. If you would like to work with us please send a message.